From CNN's Jennifer Hansler
US Secretary of State Tony Blinken spoke with his Israeli counterpart on Friday to offer his condolences on the deadly incident at the religious festival at Mount Meron.
Blinken "conveyed his heartfelt condolences for the lives lost, and he extended his wishes for those injured to recover quickly," a State Department readout said. "The Secretary noted that the United States stands ready to assist Israel during this difficult time."
Deputy Secretary of State Wendy Sherman spoke to Israel's ambassador to the US about the tragedy as well.26 min ago
President Biden calls deadly Israel crush "heartbreaking"
From CNN's Betsy Klein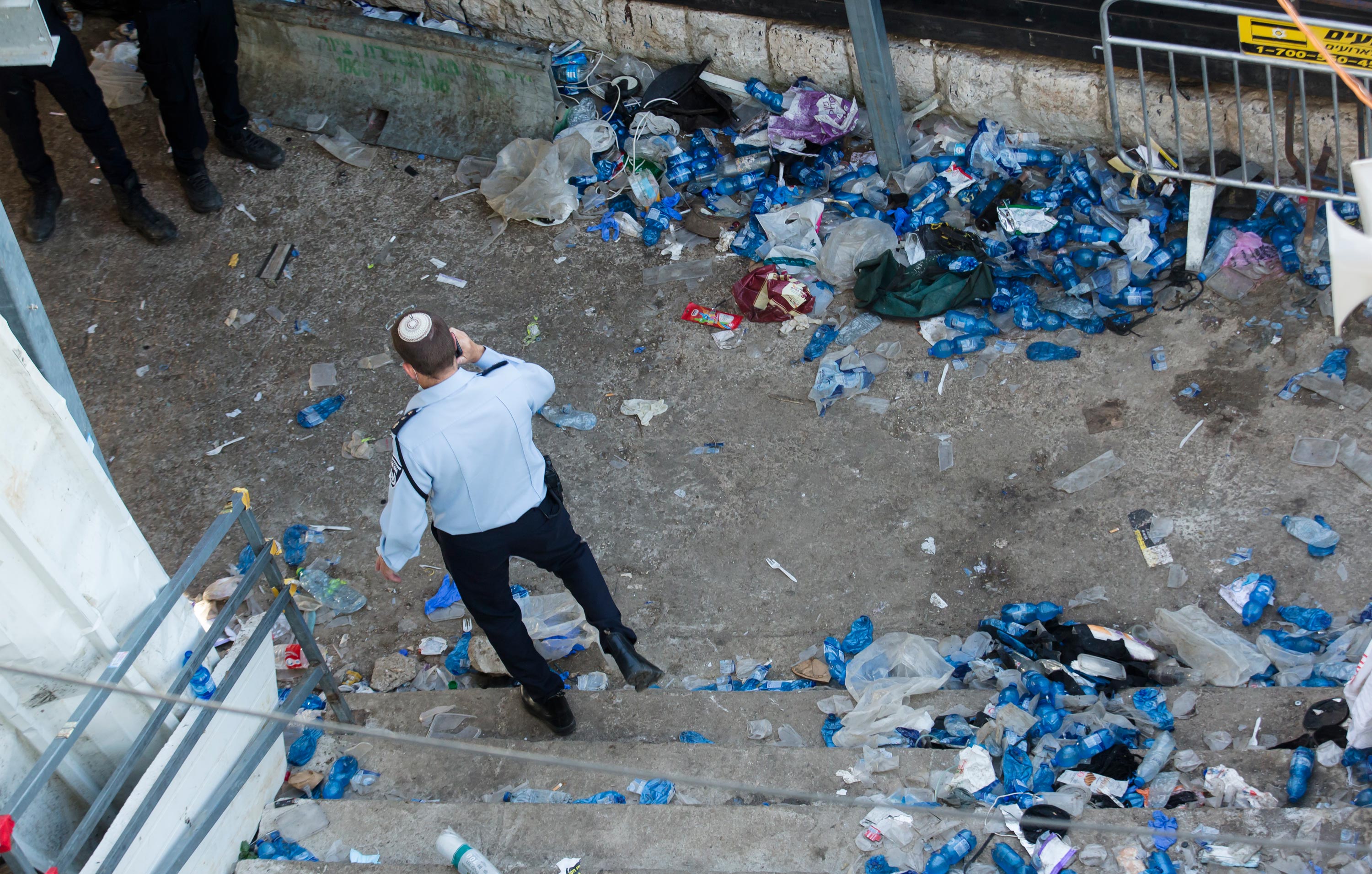 President Joe Biden offered condolences to Israel Prime Minister Benjamin Netanyahu Friday after a crush during a religious celebration at Mount Meron killed at least 45 worshippers Friday.
"The loss of life among worshipers practicing their faith is heartbreaking. I have instructed my team to offer our assistance to the government and people of Israel as they respond to the disaster and care for the wounded," Biden said in a statement.
3 hr 10 min ago
What we know so far about the Mount Meron stampede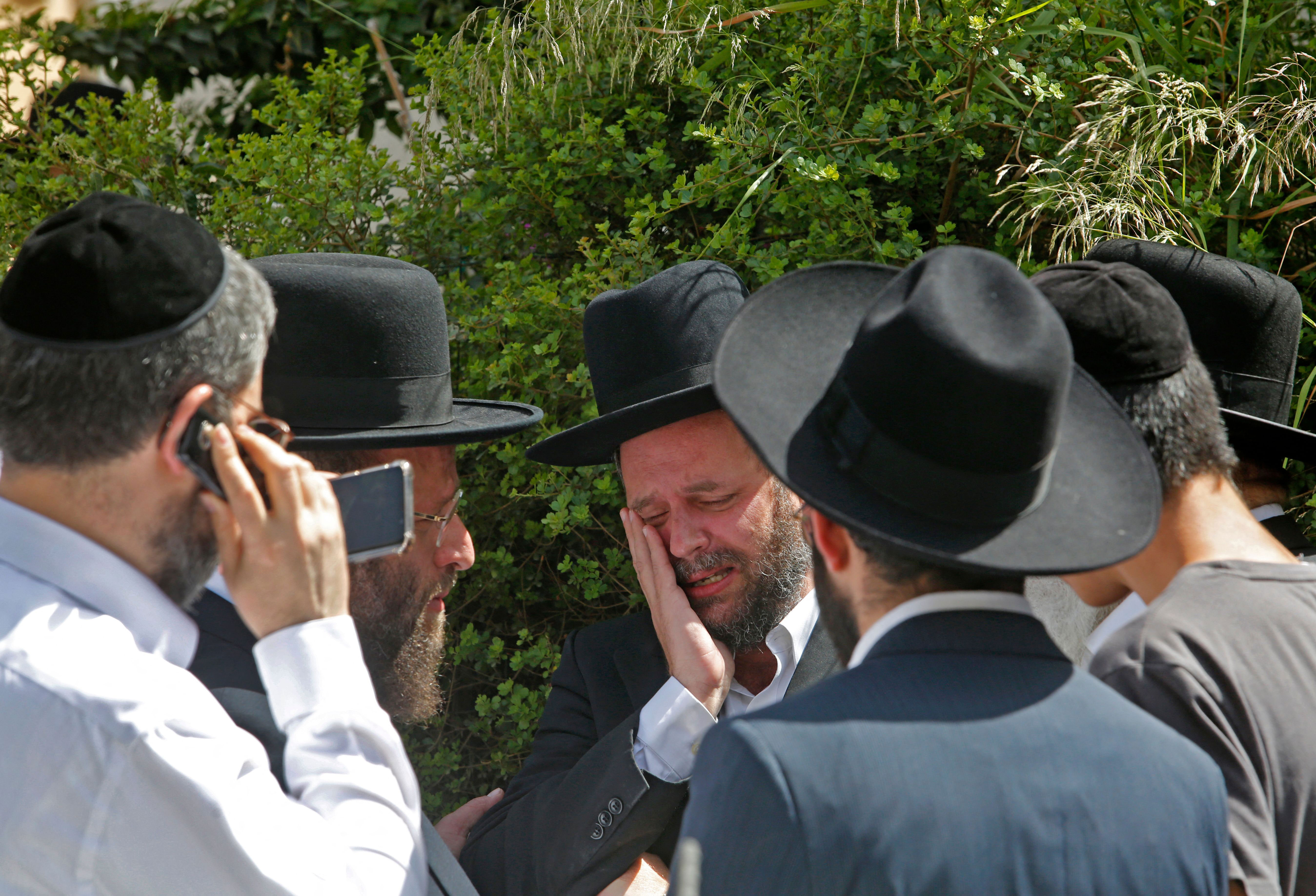 A crush during a a religious celebration at Israel's Mount Meron killed dozens of people Friday and injured more than 100 others.
If you're just reading in now, here's what we know about the deadly crush:
At least 45 dead during religious celebration: After a stampede broke out at Israel's Mount Meron, at least 45 people were killed and some 150 others were injured. Worshipers had gathered at the mountain to mark the Lag B'Omer holiday, an annual event where participants sing, dance and light fires in homage to second-century sage Rabbi Shimon Bar Yochai at his burial site.
An investigation is ongoing: Israeli investigators are examining exactly how the crush happened at the mountain. Israeli Prime Minister Benjamin Netanyahu called the incident a "huge disaster," while paramedics described chaotic scenes of teams administering CPR en masse to people, including children, lying breathless on the ground.
Event allowed during Covid-19 pandemic: Israel's health ministry had urged people not to attend the festival, warning of the risk of another coronavirus outbreak. However, case numbers have been low, and Israel has already fully vaccinated more than 58% of its population, so the event was allowed to proceed. Dov Maisel, vice president of operations of the volunteer-based emergency organization United Hatzalah, told CNN that around 100,000 people were in attendance.
4 hr 34 min ago
Eyewitnesses criticize the police response to chaos at Mount Meron
From Hadas Gold at Mount Meron and Abeer Salman in Jerusalem
Jewish worshipers lingered at the holy site of Mount Meron on Friday trying to understand how the disaster unfolded.
The scene of the disaster is a stadium-style seating area used by Orthodox worshipers to light bonfires.
The ramp leading down to the steps remains rather slippery following reports of water being sprayed at fleeing worshipers.
A middle railing stretching down the ramp was left completely bent following the stampede.
Eyewitness accounts from the night before are also helping to piece together the frenzy that ensued.
"The passageway [where people were walking] was flowing fine, but suddenly everything stopped. Everyone was crammed on top of each other and no one understood why. I raised my head and saw policemen blocking the passageway. We shouted 'people are dying in there,'" a festival-goer named Zohar told Israel's Channel 12 news.
"People lost the color in their faces," Zohar said. "Then, bodies began falling at my feet. I tried to call for help, and slowly rescue forces arrived. There were some people who [rescuers] did not even try to revive. People were lying on my feet, shouting 'Help me.'"
Another eyewitness named Tami was also critical of the police response.
"I was standing on the roof top there. They were spraying water because it was very hot, then they started slipping over, ten people slipping, then another ten, and another ten. I am still shocked and traumatised by it. I can't believe what I saw. They tried to move, to run away. They tried to get some space to breathe, but the police wouldn't let them," Tami told Kan News.
"I know the police were doing their job, and didn't realize what was happening behind them, but in the end, the result was unbelievable."4 hr 37 min ago
Mount Meron stampede is "one of the worst disasters" in Israeli history, prime minister says
From CNN's Andrew Carey
The Mount Meron stampede is "one of the worst disasters that Israel has experienced" Israeli Prime Minister Benjamin Netanyahu said during a visit to the site."Our hearts are with the families and the wounded," he added, according to a specially recorded video for his Facebook page.
The stampede took place during celebrations for the religious festival of Lag B'Omer in the early hours of Friday and has so far claimed the lives of 45 people, according to the Israeli Health Ministry.
"There were heart-breaking scenes here," Netanyahu said, referencing distressing images of "people who were crushed to death, including children."
A "large portion" of the victims have still not been identified, Netanyahu said, urging people to "desist from spreading rumors on social media because this will break the families' hearts."
Netanyahu declared this coming Sunday "as a day of national mourning" and asked people to "come together for the sake of the families and pray for the well-being of the wounded.
The Israeli authorities had advised participants not to make the annual pilgrimage to the town of Meron this year in light of Covid-19 risks. Netanyahu said a "thorough investigation" would be conducted to "ensure a disaster like this does not happen again.
The prime minister commended the efforts of the "very fast police rescue and operation" adding that we "owe them great thanks for preventing a much bigger disaster."5 hr 32 min ago
Photos from the festival on Mount Meron show jubilant scenes before the event turned deadly
Tens of thousands of people gathered on Mount Meron on Thursday for Lag B'Omer, an annual Jewish religious festival marking the anniversary of the death of an influential rabbi who is believed to be buried there.
But the celebration turned into tragedy early on Friday, when at least 45 people were killed in a crush.
Here's a look at some of the scenes from Mount Meron from the last 24 hours: