Most of the victims hospitalized after Mt. Meron disaster have been released, health minister says
Israeli Health Minister Yuli Edelstein said Friday that most people who had been taken to hospital after the crush at Mount. Meron "have been released and will be released during the day."
Speaking at Ziv hospital in the northern city of Safed, where 54 people injured in the crush had been sent, Edelstein said that the quick response by emergency services was "not a coincidence" as it followed Thursday's annual exercises which prepared them for large scale disaster.
"When people were called to the hospital in the middle of the night, they were ready," Edelstein said.
Most of the injuries were broken bones resulting from the crush of the crowd, he said.
Edelstein added that the health ministry had passed on "very clear instructions" regarding coronavirus risks at the religious gathering to the police and the ministry of religious affairs.34 min ago
Crush on Mt. Meron is "one of most difficult civil disasters Israel has ever known," emergency service chief says
From CNN's Andrew Carey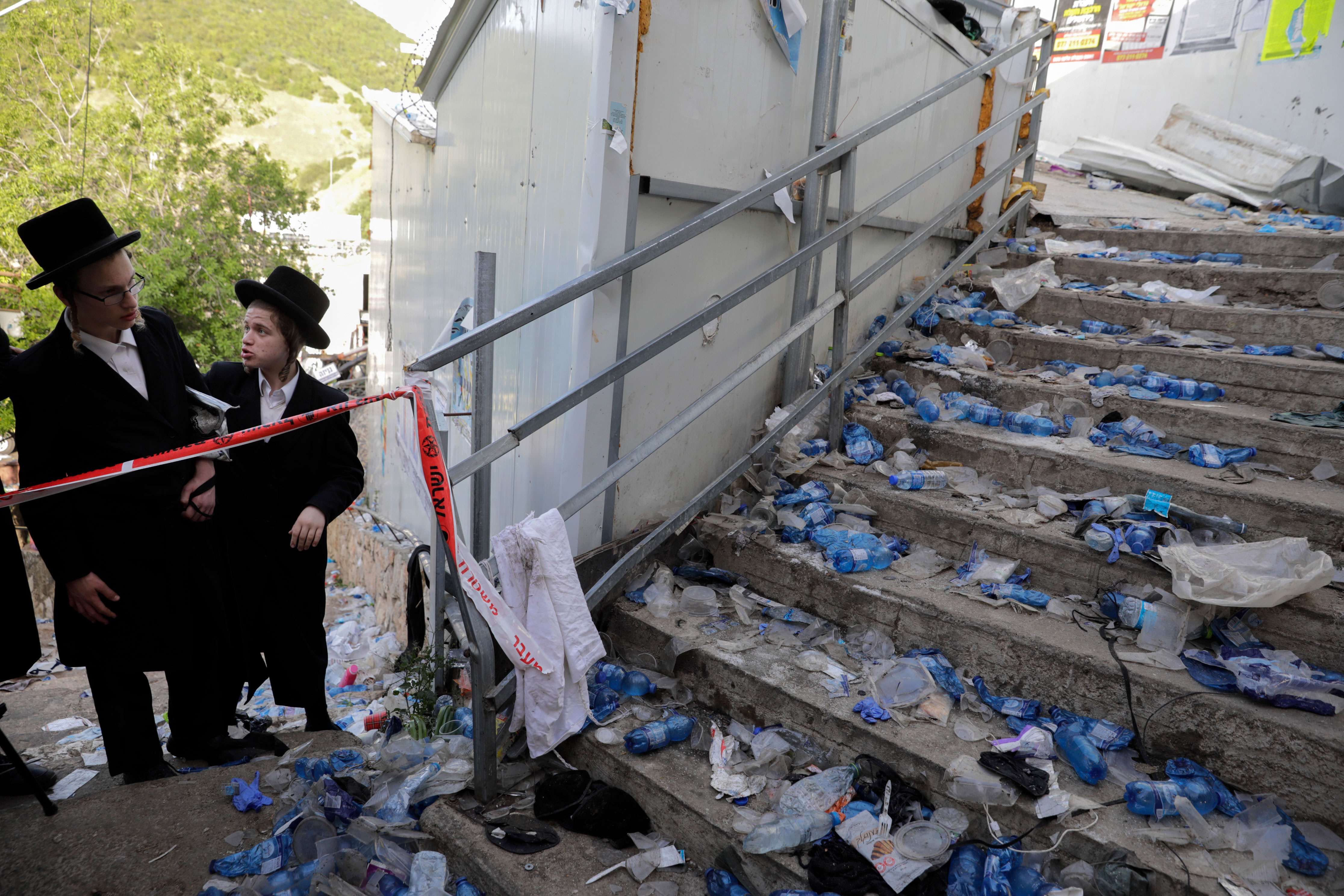 Israel's emergency service director General Eli Bin said on Friday that the Mount Meron crush is "one of the most difficult civil disasters the State of Israel has ever known."
"It is difficult to contain the magnitude of the disaster," Bin, who heads Israel's Magen David Adom (MDA) emergency service, added in a Friday statement.
Following the incident that killed dozens, the MDA provided medical care to 150 people, the statement said.
Bin said a complex security operation had been in place in preparation for the religious festival and that on Thursday morning they had participated in a large exercise led by police.
"Yesterday morning we participated in a large exercise led by the Israel Police and did not imagine that we would find ourselves in such a complex and difficult event. All the forces acted quickly and with dedication in a very difficult and complex arena, in coordination and cooperation with all the factors," Bin said in the statement.
MDA paramedic Omri Hochman, who was one of the first to arrive to treat the injured, recalled the chaos: "We arrived and there was a big commotion, dozens of people ran in our direction, they shouted at us where to go and told us that there were dozens of people injured. The sights were very difficult, dozens of wounded lay in a narrow corridor and next to it. Dozens more walked around suffering from various injuries. There were cries of pain, sighs and there were those who lost consciousness and needed resuscitation."
Maor Atadgi, another MDA paramedic added: "We rescued the injured from piles of people and performed resuscitation operations on people who were fatally wounded. Our large forces rescued the wounded, some to MDA clinics and some to ambulances. In all my years at MDA, I do not remember such a heavy disaster."
Every year, MDA forces are stationed at Mount Meron for the Lag B'Omer festival, with hundreds of ambulances, intensive care vehicles, motorcycles, ATVs and unique rescue vehicles and clinics adapted to secure the event, the MDA said.
Calls began to arrive on Friday morning at 12:49 a.m. local time for distressed casualties near the "Toldot Aharon" celebration, near the rabbi's tomb in Meron, the statement said.
A "multi-casualty incident" was immediately declared and MDA forces from around the country were deployed, the statement concluded.2 hr 12 min ago
An investigation into the disaster has been opened, attorney general says
From CNN's Mike Schwartz in Jerusalem
Israeli attorney general Avichai Mandelblit said Friday that a probe has been opened into the Meron disaster, and that authorities are investigating whether there was any criminality attributable to the police.
"It was decided to start an investigation immediately as to whether there are criminal suspicions on the part of police officers as part of the disaster in Meron," the statement read.
Shimon Lavie, northern commander of Israel Police, said earlier on Friday that he took overall responsibility for the crush.
"I take overall responsibility, for good and for bad. I am ready for every eventuality. The northern police command and transport section were ready for every eventuality. We had security and public safety at the top of the order of priorities," Lavie told Israeli TV.
"We are dealing with a lot of media and video which are not based in fact and have no connection to the reality. We are collecting evidence to get to the truth," Lavie said.
Lavie added that "police were saving people's lives, while they were also dealing with this complicated incident."
Mandelblit said Friday that Israel Police will not at this stage collect testimonies from the officers involved in the incident as part of the ongoing investigation.
The attorney general and the acting state attorney will conduct additional situation assessments and make appropriate decisions based on the progress of the investigation, led by the justice ministry's police internal investigations department.2 hr 20 min ago
Ministry of Health says they are working to quickly identify the dead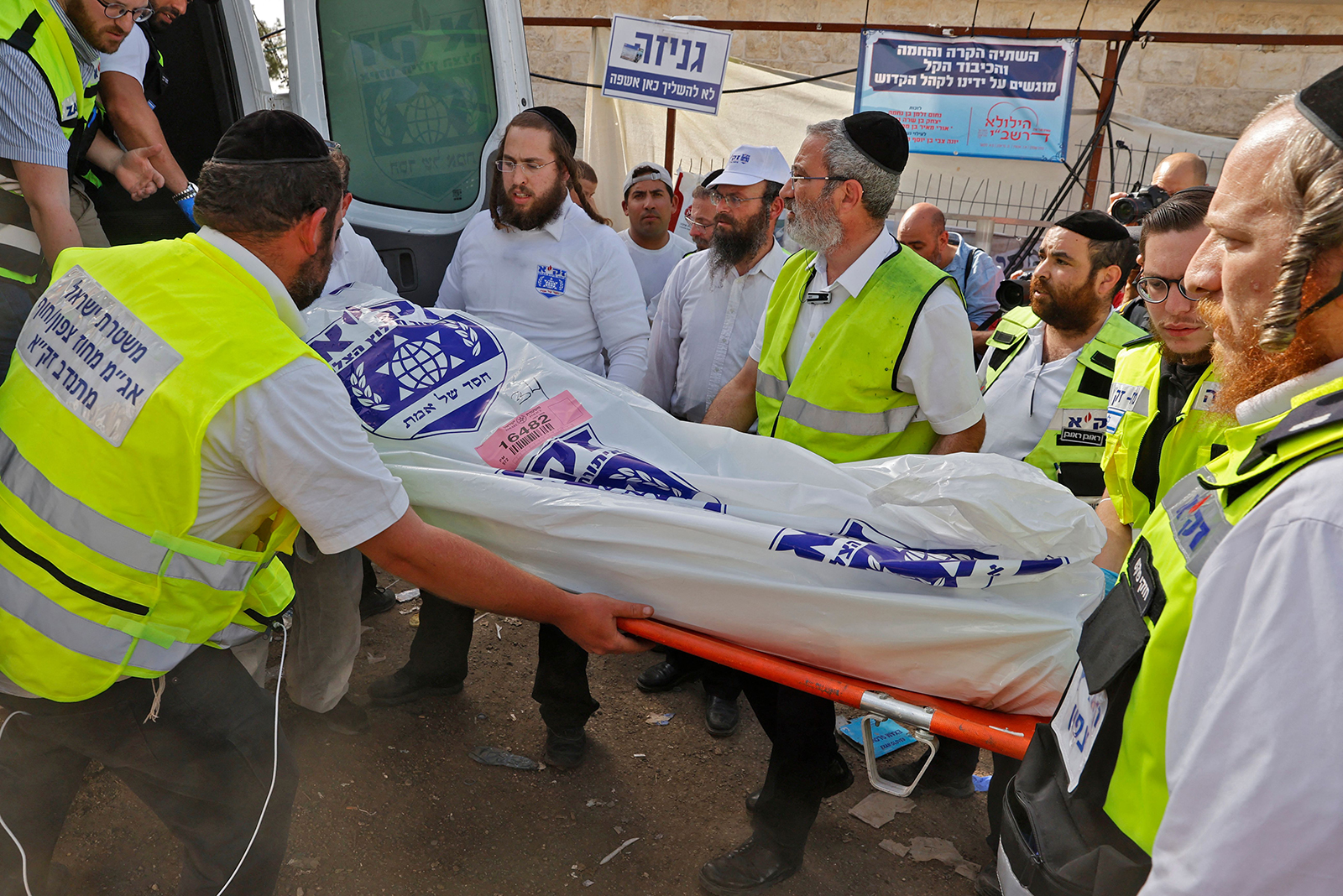 The National Center of Forensic Medicine (Abu Kabir) in Tel Aviv said that they are prepared to receive the dead and are able to receive and assist families who will coming to identify their loved ones.
The institute added that social workers from the relevant ultra-Orthodox authorities and Yiddish speakers will be present, according to a statement posted by the health ministry.
The institute said it is working to complete the identification process as quickly as possible and with increased staffing, adding that the process of transferring the bodies to the institute has already begun.2 hr 47 min ago
"I saw twenty-plus CPRs ongoing at the same time:" responder describes aftermath of crush
From CNN's John Vause and Andrew Carey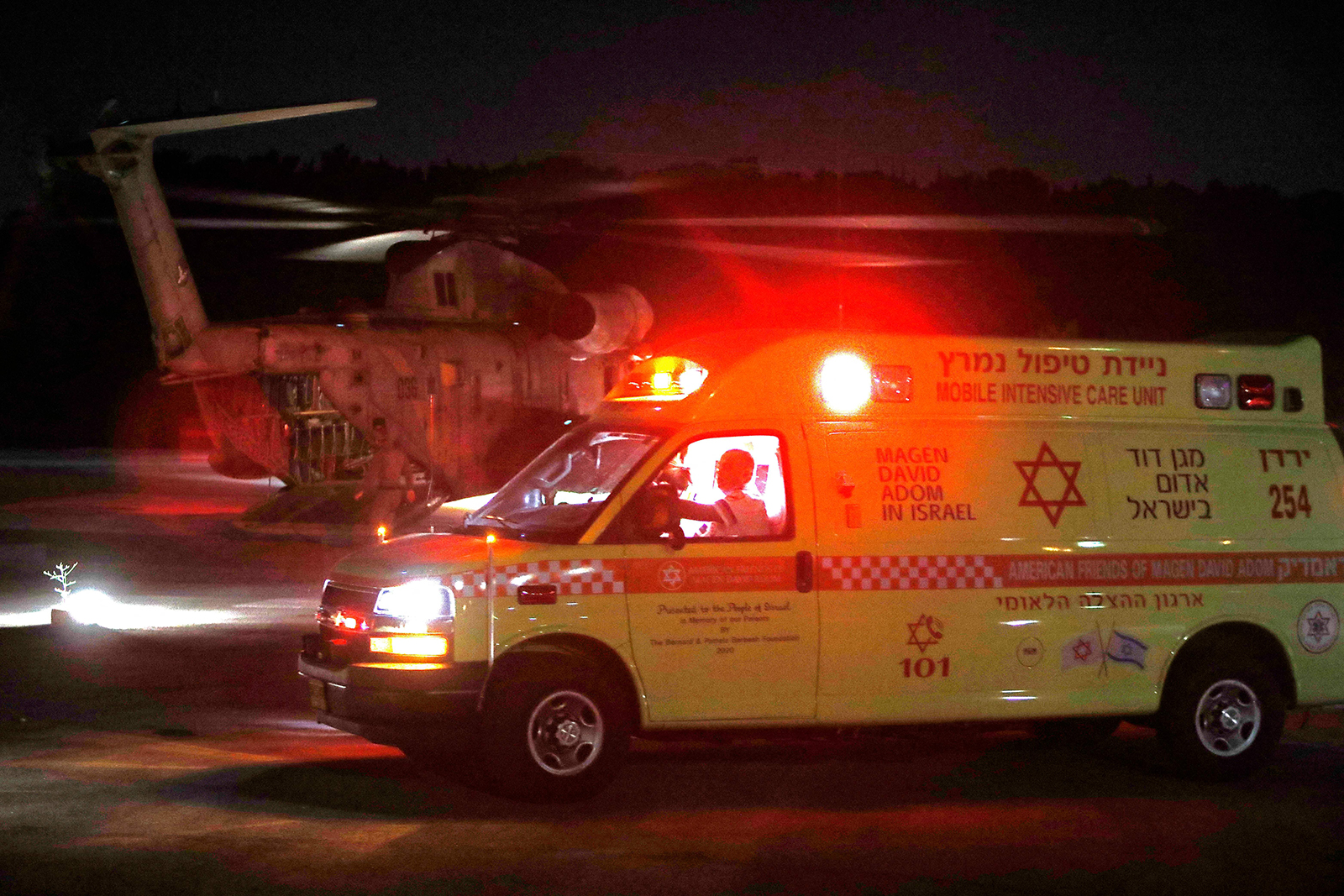 Volunteer EMT Kalanit Taub, a first responder at the scene, told CNN there was "non-stop people to care for" in the wake of the crush.
Taub described place where the crush occurred as a "horrific scene," and said that there were people giving CPR everywhere she looked.
"Literally, I saw twenty-plus CPRs ongoing at the same time," Taub said.
"Anywhere you looked, you saw another person doing CPR … it was just nonstop one after another."
She added that a paramedic next to her was declaring person after person dead.
Taub, who is also a member of a psychological trauma treatment unit, said she also took care of nearly 100 people in the aftermath of Friday's incident in addition to performing CPR.
"I was walking around the site for a number of hours afterwards and there were people on the side crying or just staring into space and I helped them process what they were dealing with," she said.
"They didn't know how to cope with what they had just seen," she said.
Taub recalled how the religious gathering went from a joyous occasion to a disaster very quickly.
"In seconds it went from a site where people were singing and joyous, to mass chaos, pandemonium and death," she said.2 hr 47 min ago
Netanyahu calls crush "huge disaster"
Prime Minister Benjamin Netanyahu tweeted about the crush on Friday morning, describing it a "huge disaster."
"We are all praying for the well-being of the injured. I want to strengthen the hand of those carrying out rescue efforts and who are operating on site," Netanyahu said.
Lazar Hyman, vice president of United Hatzalah, said it was one of the worst tragedies that he had ever experienced. "I have not seen anything like this since I entered into the field of emergency medicine back in 2000," said Hyman.